Gamification: Sustainable success through playful learning
By
Bjorn Beck
·
1 minute read
The play instinct is one of the best motivators of all age groups. Gamification not only promotes intuitive learning, but also increases sustainable learning success. Avoid monotonous learning and find out how you can increase the motivation of your employees with the LXP Aprenia from U2D.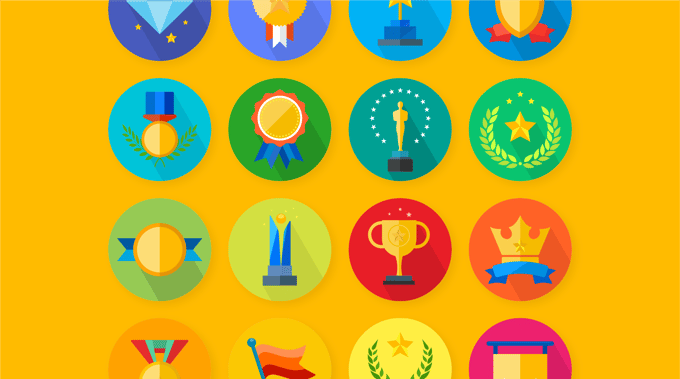 Gamification: definition and meaning
Boring content slows down the motivation to learn. This must be prevented.
The term "gamification" has its origin in the English-speaking world and is derived from the word "game", which means "game".
In the context of the modern knowledge management system, U2D Aprenia, gamification describes the transfer of knowledge with the help of game-typical components. These increase the fun factor and thus the sustainable success of the employees and the company.
Now, of all times, ignorance arises on a specific topic.
U2D Aprenia: Concept
People have different ways of learning and different levels of knowledge.
As a result, there are also significant differences in knowledge within the company, which means that enormous potential is lost.
The most important business goal is to improve the learning experience.
In order to achieve this strategic goal, the different skills and experiences of learners must be taken into account.
With U2D Aprenia we support know-how transfer in companies with open learning cultures and offer every type of learning the right format for it. With the modern LXP, each user can independently share knowledge with colleagues in the form of sparks.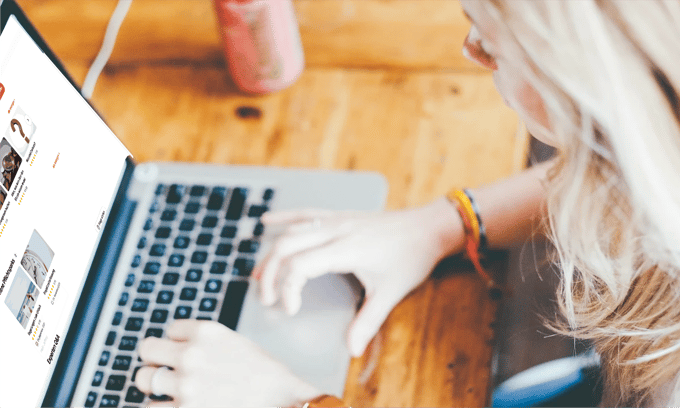 The incentive/reward system
The safety briefing is due every year, but the response from the workforce is poor as always?
No wonder: many people still associate further training – especially in online formats such as e-learning (top-down) – with additional effort and boring multiple-choice questions.
A simple trick helps to make learning more attractive:
activate the ambitious play instinct of the employees, because competition is known to fuel motivation.
What does that look like in practice?
Leaderboard - Incentive by awarding points and the level ranking
With the help of playful elements such as the allocation of points, the leaderboard and badges (so-called badges), the learners are encouraged and motivated to achieve individual or collective learning success.
For certain activities such as B. creating, viewing and rating Sparks, users receive points that can be compared to other colleagues in the leaderboard.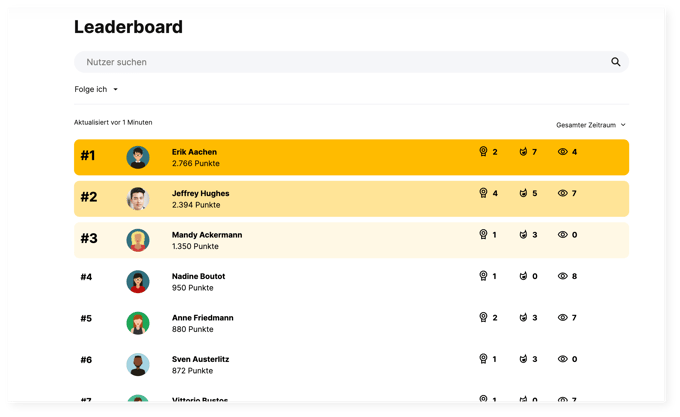 These components, which are usually not represented in a classic LMS, optimally support and motivate your employees to learn.