Why an intuitive learning interface is so important
By
Bjorn Beck
·
3 minute read
In today's consumer world - in which options for all situations in life are a dime a dozen - everything must be intuitively usable in order to ensure the interest of the user and the associated motivation. This also applies to the user interface in the learning experience of the working world.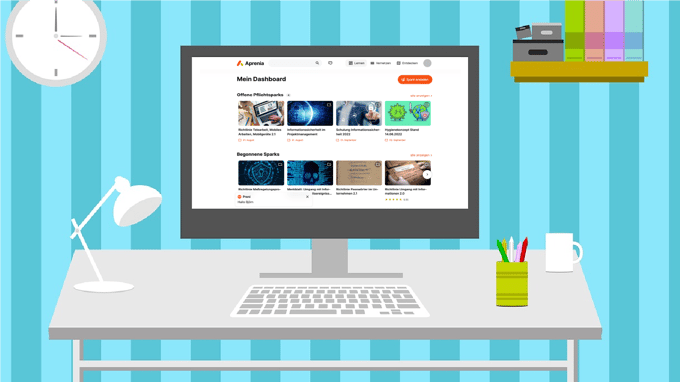 Intuition – usability without guidance
Since the beginning of industrialization, the demand for consumer goods has increased exponentially.
People seek satisfaction of their needs and usually find the solution in objects and/or media.
If one of these goods does not fulfill its purpose right away, there is a risk that interest will wane and an alternative will be sought.
Manufacturers are therefore required to keep up and follow the trend of consumer society.
The products and solutions should be "intuitive".
Under no circumstances should the consumer lose interest and the associated motivation.
The established terms "User Experience" (UX) and "User Interface (UI)" play a major role here.
The
principle
is simple:
The UX focuses on usability, whereas the UI focuses on the message, i.e. the visual design.
In other words, consumer goods should be operable without much effort or appropriate instructions.
This gives them an efficient and, above all, effective interaction experience.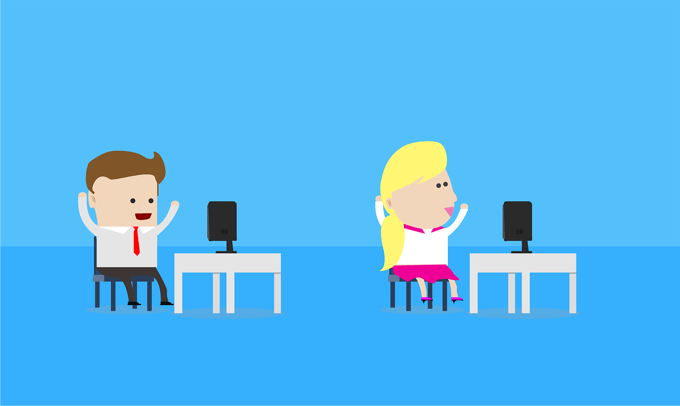 Intuition in everyday life - Smart Home, Apple & Netflix
The number of users of
smart speaker systems
in Germany doubled in 2018 to 8.6 million. (Source: HORIZONT in 7/2019).
A modern way of life, in which the home is smart, controls music, lights and household appliances, seems to have become more and more attractive and indispensable.
But Apple's success is not only based on quality and design, but mainly on the simple and intuitive usability.
The manufacturer has been the number 1 smartphone for most Europeans and Americans since the iPhone was first released in June 2007.
The US technology company has been selling various technologies for private consumers and the world of work for several years.
The intuitive usability allows the increasing demand for other
Apple
devices, since the user interface is structured similarly to the siblings of the smartphones.
Netflix
, the popular streaming platform, also attaches great importance to simple and intuitive usability for its subscribers.
Although thousands of films and series are made available to them, users are not overwhelmed.
Because the platform relies on the algorithm.
Various lines provide an overview and a recommender recommendation based on past activities, so that there is always new content and fascination.
Intuitiveness in the world of work
The world keeps turning and changing.

Likewise the world of work.

Continuous learning is therefore inevitable.

The design of a digital learning environment has become more important than ever for knowledge transfer within a company.

An intuitive learning environment increases effectiveness and efficiency.

At a time when skilled workers change jobs every two to three years and there is the option of working from home, a suitable solution must be found to ensure the transfer of know-how.

U2D Aprenia is the solution!
U2D Aprenia á la Netflix, Instagram & Co.
Knowledge centralization and transfer
There is much more to a learning management system than simply training employees.
It's about the corporate structure and culture as well as contact with colleagues.
With U2D Aprenia we support knowledge transfer between all users. In contrast to a classic learning management system (LMS), the focus is not on hierarchically structured learning (top-down approach), but rather on the learning experience of the learners (learning experience platform)!
The Learning-Experience-Platform (LXP) U2D Aprenia enables your employees to quickly and easily put small-scale knowledge into the system and thus centralize it.
This is then easily accessible for your colleagues.
In order to pick up every type of learner, the knowledge transfer in the form of sparks can take place in different ways.
For example, a knowledge article can be formulated, a video recorded, a SCORM package posted or a link placed on an external website.
It is also possible to provide users with a document for download.
Facilitate contact with colleagues
The facilitated contact between colleagues is underlined by the integration of a discussion forum, in which simple everyday discussions such as "Where are we going for lunch today?", and the message module.
As in a messenger, Sparks can be shared and messages exchanged with the message module.
Aprenia thus supports user interaction and communication, optimizes the learning experience and expands the network.
Mobile learning - training-on-the-job
Digitization enables everyone to have an online presence in almost all areas of everyday life.
Whether online shopping for fashion and groceries, downloading or listening to music or making a bank transfer.
But the world of work is also adapting to modern times
The fact that skilled workers are increasingly working from home now seems normal.

But the stress of everyday life has not disappeared.
Lack of time is one of the biggest factors that discourage most workers from continuing education or expanding their knowledge in general.
However, the learning content in U2D Aprenia can also be viewed on the side.
Be it alongside work or on the train on the way home via the U2D Aprenia app.
Aprenia enables know-how transfer from anywhere!
Groups and categories
The possibility that content in the form of sparks can be posted independently by all users in U2D Aprenia is in itself an excellent concept for collecting employee knowledge internally and centralizing it in one place.

Nevertheless, there are topics that do not affect or even appeal to everyone.

The "groups" can be used to summarize both target groups and topics. For example, all new employees can find important information about starting in the company in the "Onboarding" group.

All Sparks related to the topic "Bitcoin" are bundled as an example in the group "Cryptocurrencies".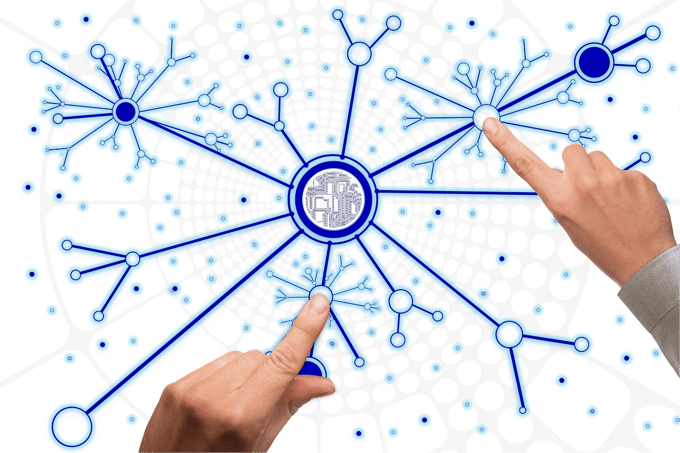 Supported by the recommender algorithm
Thanks to our recommender algorithm, qualified and interesting content is recommended based on user activity in order to increase learning effectiveness.
In this way, users receive suitable Spark suggestions without having to search specifically for them.