U2D Aprenia
| Case Study - AMS (Employment Market Service Austria)
Our flexible and scalable documentation solution for the AMS (Employment Market Service Austria)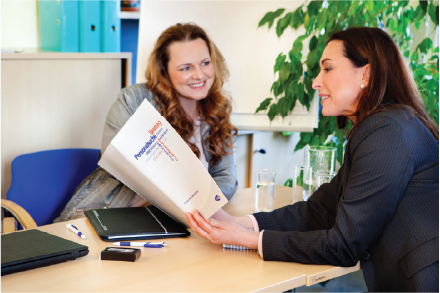 (image source: AMS, Fotostudio B&G)
Customer
The Austrian Public Employment Service (AMS) is the leading service provider on the Austrian labor market. The AMS is divided into a federal, nine state and 98 regional organizations with six branches. The AMS places workers in vacancies and supports the initiative of jobseekers and companies with advice, information, qualification and financial support.

The AMS employs around 6,000 people.
Challenge
With the rollout of U2D Semiro, our highly flexible learning management system, at AMS, the question arose of a suitable solution for documenting the internal processes and the software used.

It quickly became clear that static documentation is a relic of the past. At AMS there was a clear potential for improvement.

Employees quickly lose track when reading large PDF documents and have to laboriously search through tables of contents or indexes when they have specific questions. In addition, the employees are usually under time pressure when solving their problems, which makes a careful review of the documentation almost impossible. There is also no cross-linking within individual, large documents.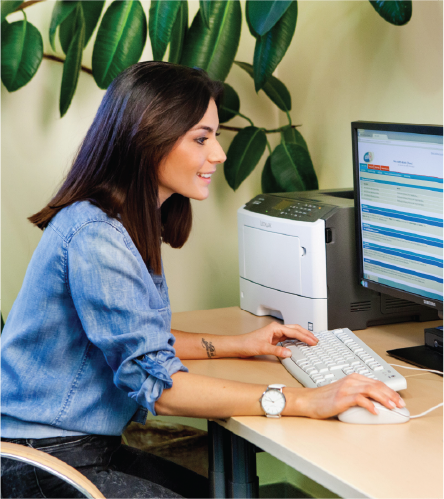 (Bildquelle: AMS, Fotostudio B&G)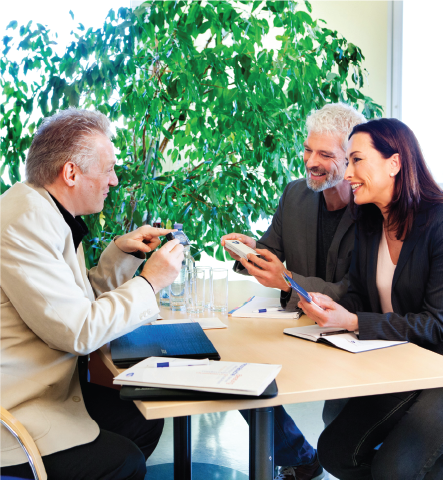 (image source: AMS, Fotostudio B&G)
With U2D Aprenia we were able to establish a modern, scalable and dynamic documentation solution at AMS.
In U2D Aprenia, a v
ariety of content formats (
e.g. knowledge articles, documents, SCORM files, videos, screencasts, links) can be stored, categorized and tagged in small parts.
Content is easy to find with the search function, and a
recommender algorithm
suggests relevant topics. Documentation content can be linked directly from the third-party system (in the AMS project from U2D Semiro) by means of
deeplinks
, so that the user ends up in the appropriate help context with one click.
What is special about the documentation in U2D Aprenia is the company-specific enrichment of the content: employees can exchange ideas and ask questions in discussion forums, and content can be shared with others in the news module.
"With U2D Aprenia as a documentation system, we were able to optimize our internal business processes. U2D Aprenia offers a common pool of knowledge with different learning formats on an intuitive user interface, so there is something suitable for everyone. By means of direct lateral jumps, our employees always land on exactly the right topic.
In addition to providing the platform, U2D also supported us in creating the learning content. The resulting videos and screencasts help enormously with concrete questions in daily work."

Nicole Steinbauer (Employment Market Service Austria)
Result
No matter what level of knowledge the employees have - with the U2D Aprenia documentation system they can access current and personalized content at any time and thus learn in a personalized way!

Outdated, static content in huge PDF files is a thing of the past, instead best practices and lessons learned are offered in attractive, small-scale video formats.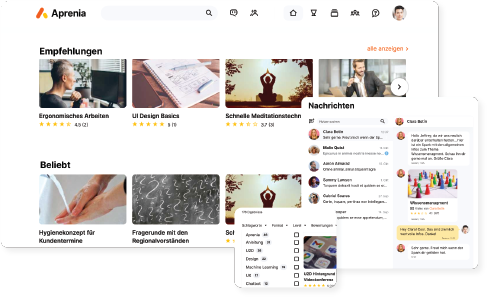 We are at your disposal for further questions or an online demo

Andreas Mändlein

+49 911 237599-21

andreas.maendlein@u2d.de

Siegfried Hornung

+49 911 237599-14

siegfried.hornung@u2d.de