Knowledge management made easy for modern companies!

Accelerate Knowledge. Elevate Success. Whether onboarding, documentation system, know-how transfer or knowledge media library - U2D Aprenia adapts to your use case!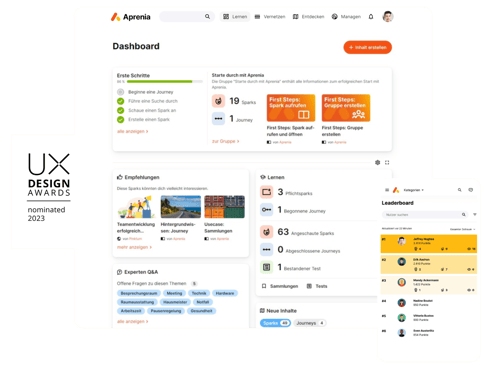 Scalable infrastructure
Our platform grows with your company, offering flexible customization for efficient knowledge management of any size.

Individual customizations
Tailor-made for your needs - customize the platform to ensure optimal knowledge management.

20 years of experience

Rely on our 20 years of expertise in knowledge management for sustainable business success and efficiency.
What is U2D Aprenia?
U2D Aprenia is a Learning Experience Platform (LXP) that helps organizations create a sustainable learning culture. The platform offers a variety of features that enable learners to have a personalized, effective and collaborative learning experience.
All knowledge in one place
Share knowledge

The place where you can store specialist knowledge and share it with colleagues.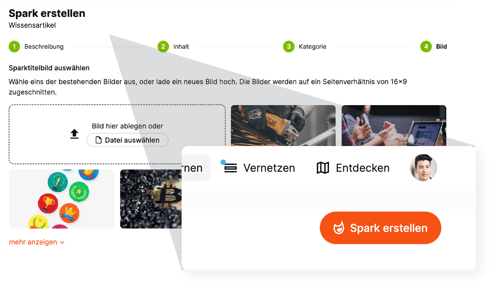 Retrieve knowledge

The place to go to access your knowledge and that of your colleagues.


Discover knowledge
Get recommendations based on your interests.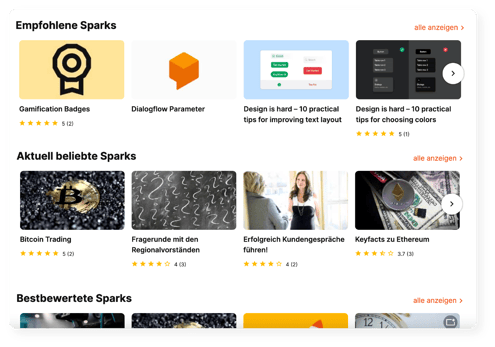 "We use Aprenia primarily as an internal "wiki" for our marketing department. This saves us time when onboarding new employees and still ensures that a comprehensive transfer of knowledge takes place."
Inform employees

All team members are on the
same page
.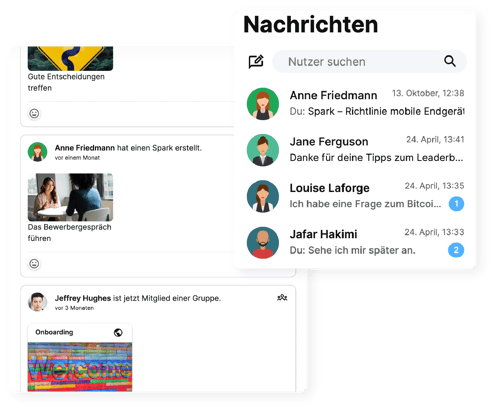 Save time
Save recurring questions.
Optimize onboarding
Simplify the onboarding of new colleagues.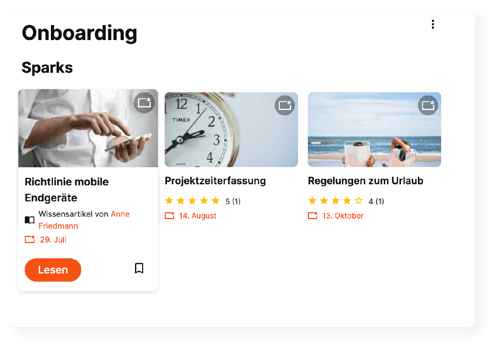 U2D Aprenia Live
Book an appointment to see U2D Aprenia in action! An expert will guide you through the learning experience platform for 30 minutes.
One LXP - maximum compatibility
The U2D Aprenia learning experience platform is based on the 3-pillar model when it comes to content. Content can be integrated from external providers or from existing company structures. In addition, your employees can take the initiative themselves at any time and contribute their knowledge and expertise to the platform.
Work together efficiently
Network with each other
Helps break down silos and promotes corporate and group culture.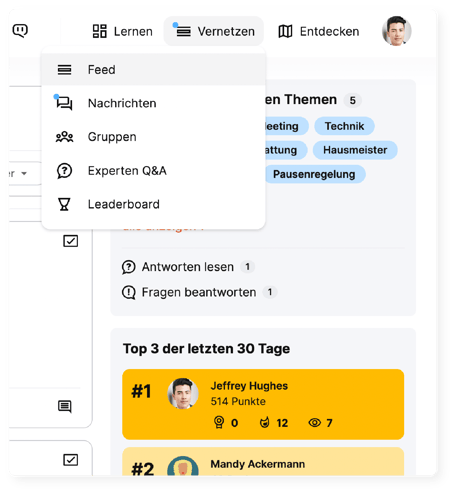 Work collaboratively
Strengthens cohesion, as every employee can actively contribute to success.
Digitize content
Digitizes internal training and further education processes.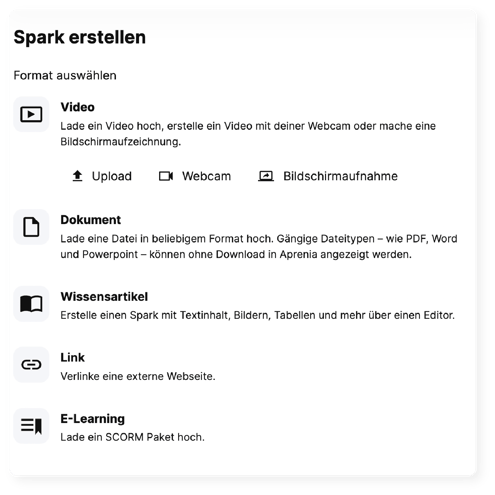 Test U2D Aprenia!
Request the 14-day trial version of U2D Aprenia today with no obligation! Fill out the form, arrange a trial period by phone and get started!
For further questions please do not hesitate to contact us!