The intuitive LXP with motivating game elements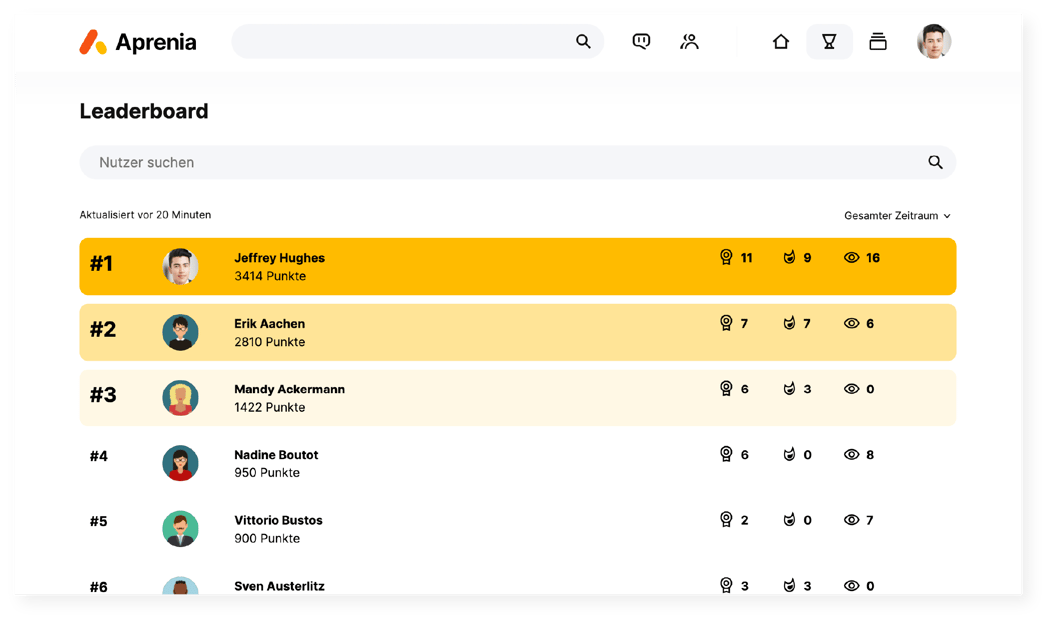 Learning with the help of gamification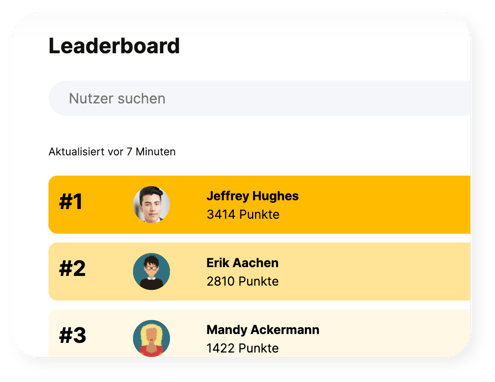 Leaderboard
The learners are motivated by gamification elements such as leaderboards.
Points
You receive points for successful learning and automatically climb up the leaderboard.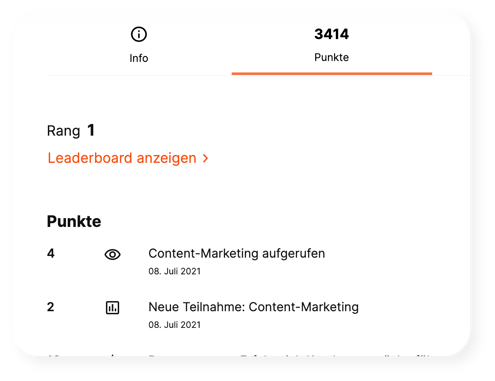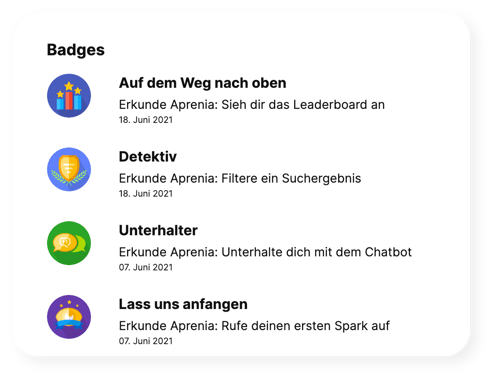 Badges
Achievements are displayed and rewarded by specific badges.
Targeting
You decide whether individual or collective goals should be in the foreground.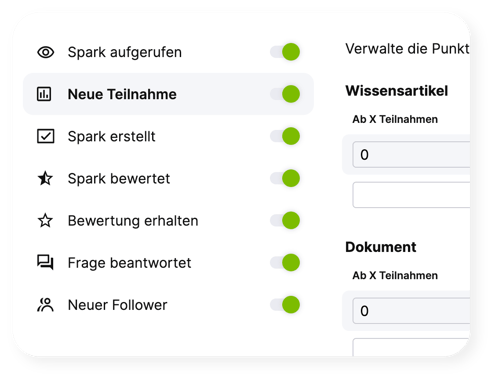 Try U2D Aprenia for free now!